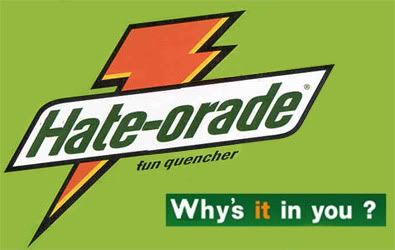 -Open Letter to the Porn Haters-
It is curious how much our culture has changed in the past 30 years. In the late 70s porn was common in theaters and depicting violent acts was more of a taboo. How is it that things have changed so dramatically? Why are so many folks are made uncomfortable by something imperative to our species survival?
The resurgence of puritanical extremists should take some blame. People who install shame and are generally uncomfortable with bodies can be very reactionary and influential. Possibly even more responsible is the porn industry. The vast majority of porn is terrible, boring, uninspired trash. Of course there is a small percentage of us who are trying to take back our pride in sexuality, and it is hard to break though existing preconceptions.
If you haven't even bothered to check out the website than you might be doing more judging than listening, which is not all that uncommon these days, alas.
Consider that if the only porn options people have are the existing formulaic ones we see in 99% of all porn than by not providing a thoughtful, wholesome example of what mature adults can express with they feel comfortable we are banishing those viewers to a lifetime of crappy porn.
Those who desire content will find something. Are we going to idly stand by while our children continue to find substandard porn?!?
Let improve odds. Here are several ways porn can be given more variety IN OUR LIFETIME:
the relationships might have more context than "I have a van"
plot lines are not limited to the first 30 seconds
women can have a role, not just be a hole.
there will be dialogue that is interesting
black men can have any size penis
the music shall not suck!
sexual relations can end in something besides a facial